Everything going to cock?
When it comes to spiritual protection, the penis is mightier than the sword. Throughout history, cultures such as Ancient Rome and contemporary Thai Buddhism have recognised and wielded the protective power of the phallus. The Romans weren't dicking around with their "divine penis" amulets, or fascinum, which people of all ages wore for protection.

Whether you think the power of the fascinum is a cock and bull story or not, there's no denying that artists, designers and architects have used the phallic form to grab our attention and show who's in charge. Dangly Bits harness this power to graceful and elegant effect with a collection of fascinating jewellery pieces.
Necklaces
If you like a pearl necklace, then you'll love a Dangly Bit.
With their upcycled charms and magical objects both found and foraged by Katcha, Dangly Bits necklaces are a cocksure statement of style, artistry and eco-fashion. Demurely dangling on your décolletage, or perched more provocatively in your cleavage, their impact is thoroughly provocative, and boosted with a healthy shot of humour. Are Dangly Bits necklaces and pendants simply a good luck charm – or a feminist, gender-subverting statement? It's up to you, the wearer, to be confident in your message.

Dangly Bits necklace chains and findings are 14-24k gold-filled or sterling silver.
Triple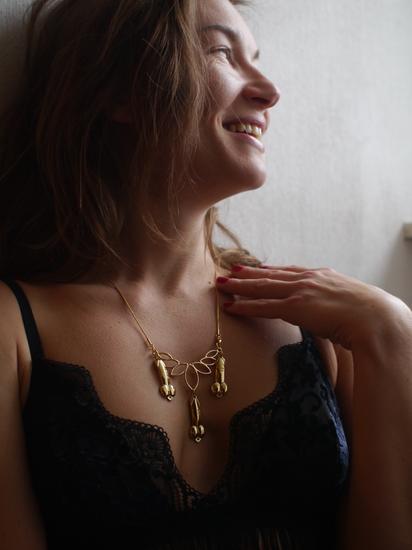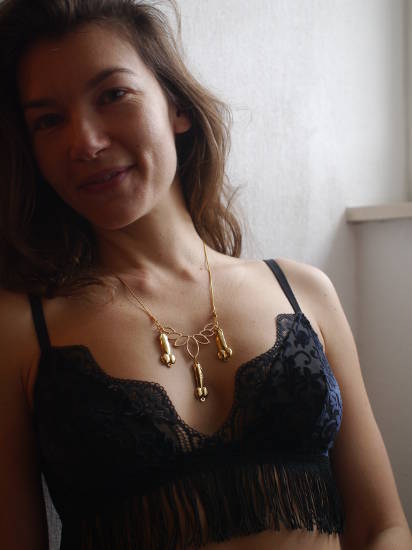 Brass ring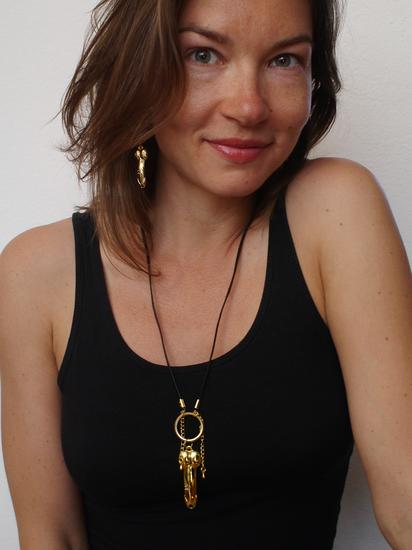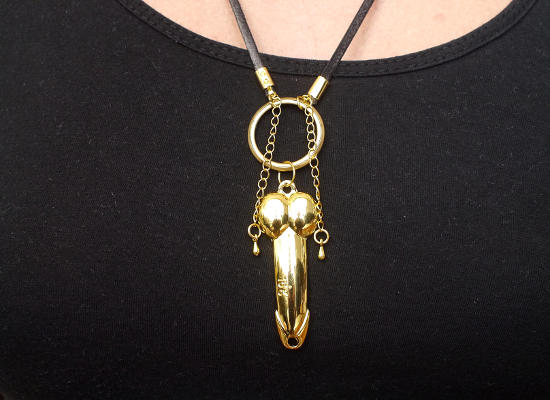 One penny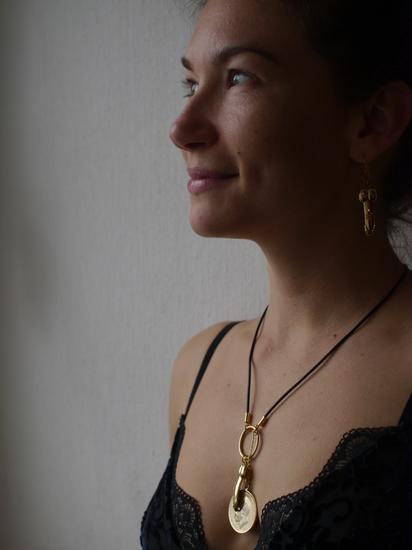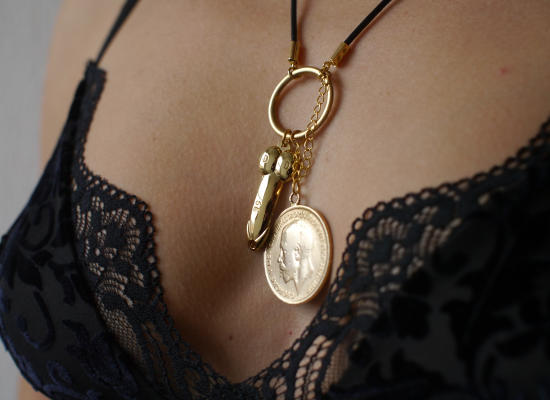 Choker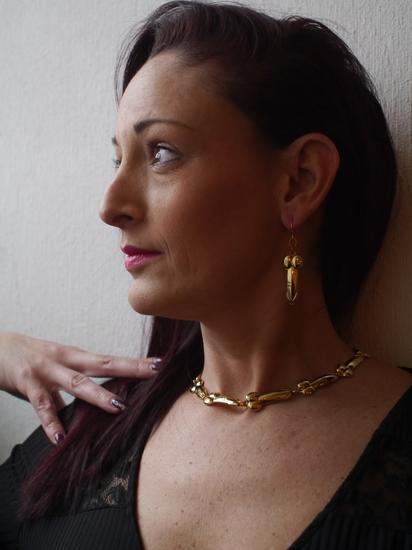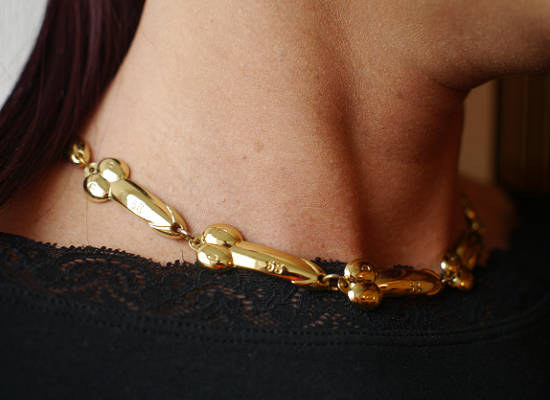 Razorblade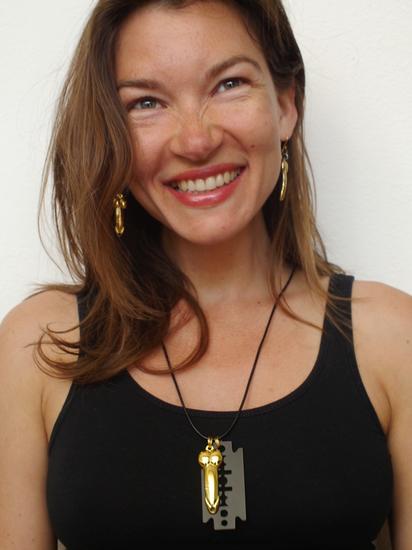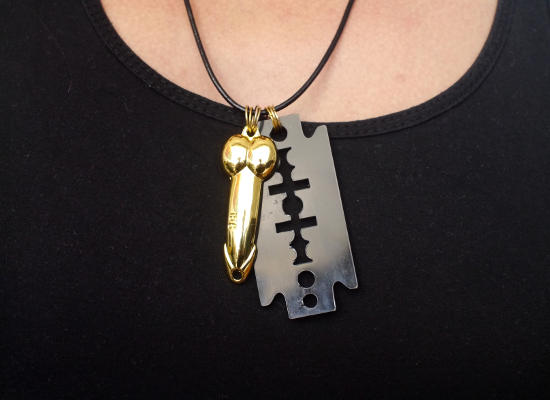 Dutch cent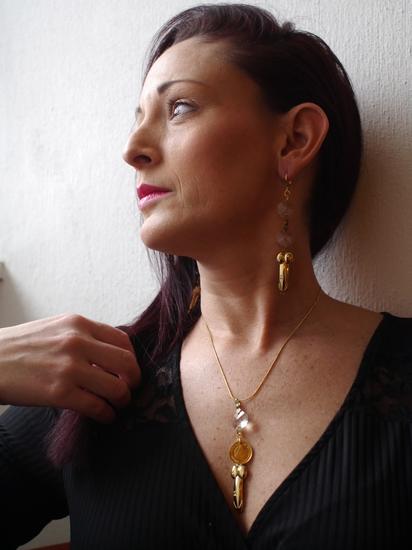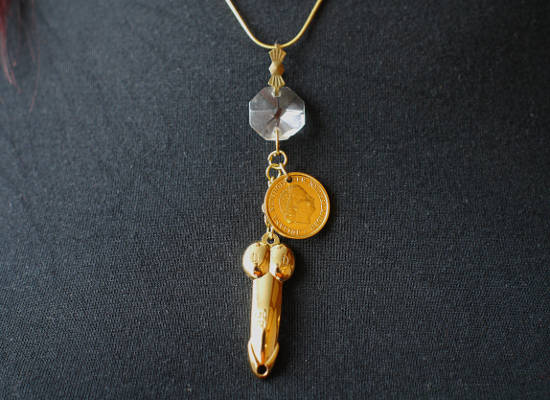 Feather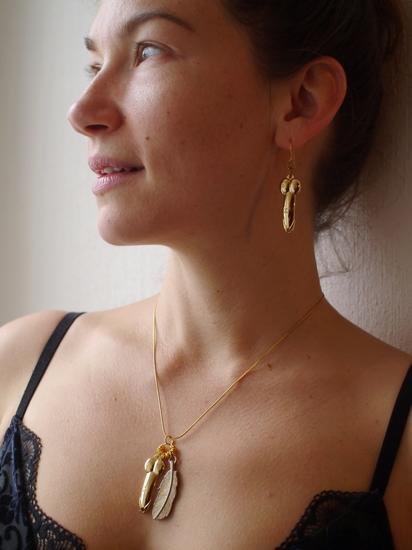 Pinky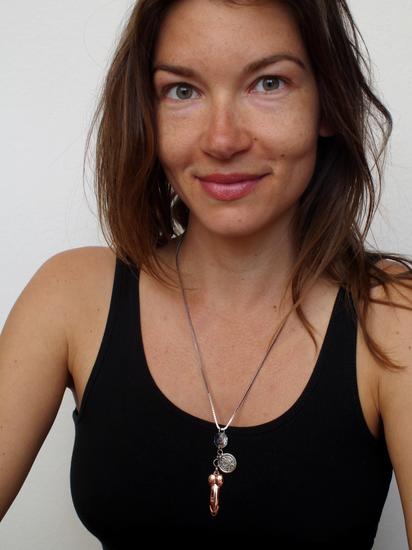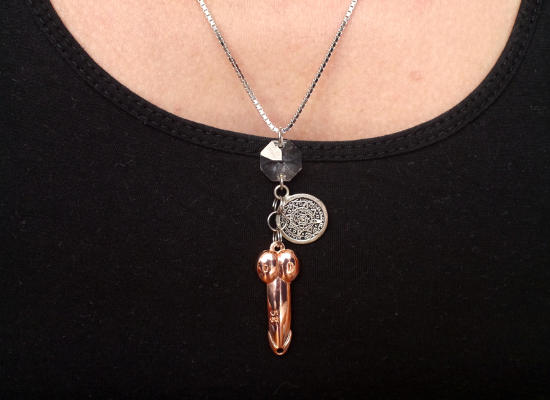 Skull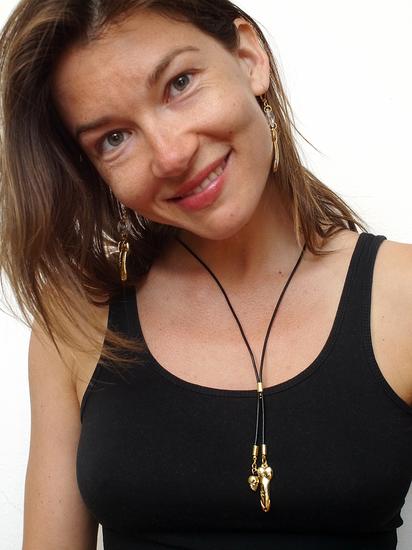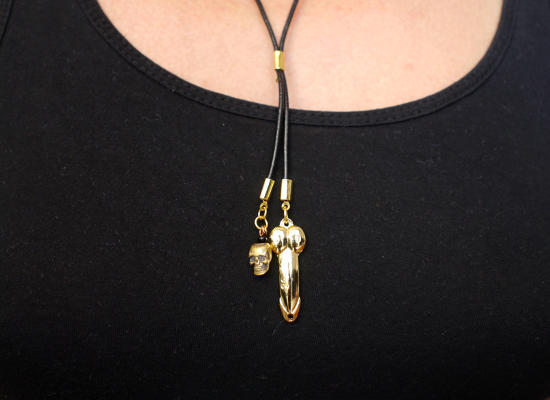 Chandelier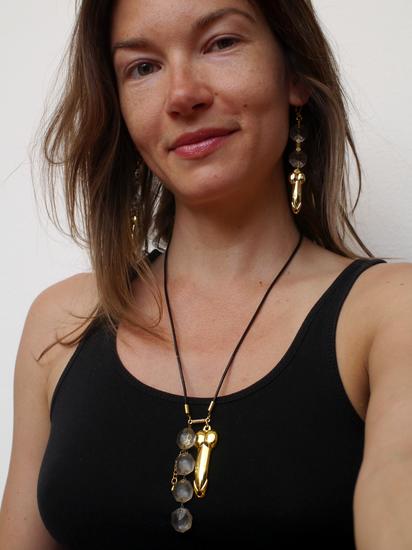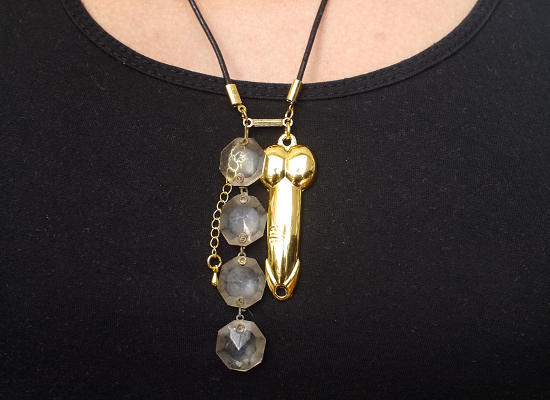 Peseta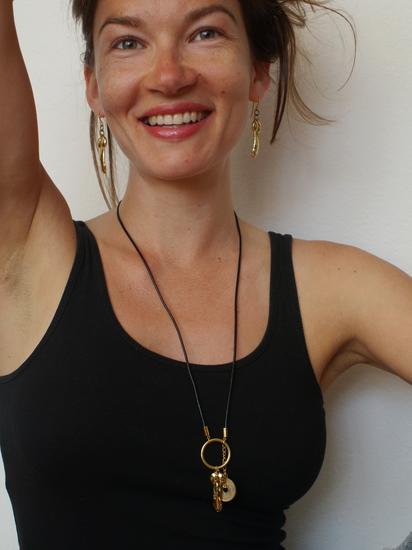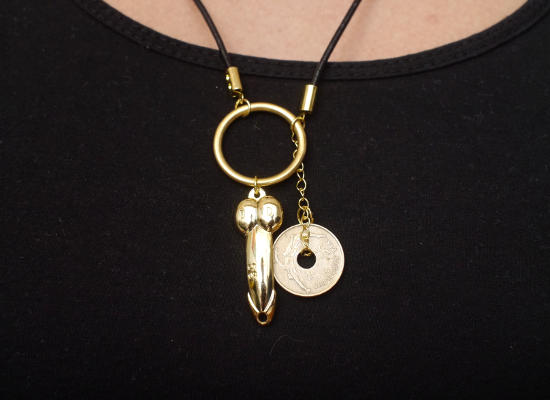 Glass ball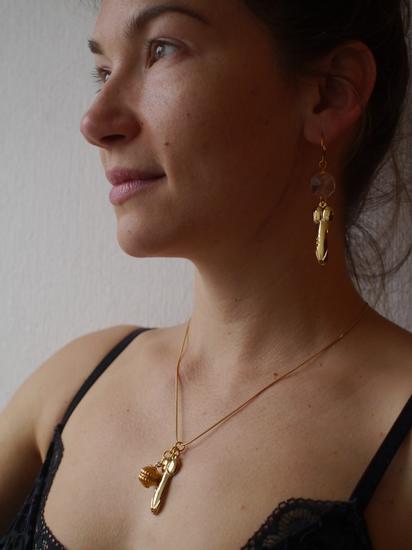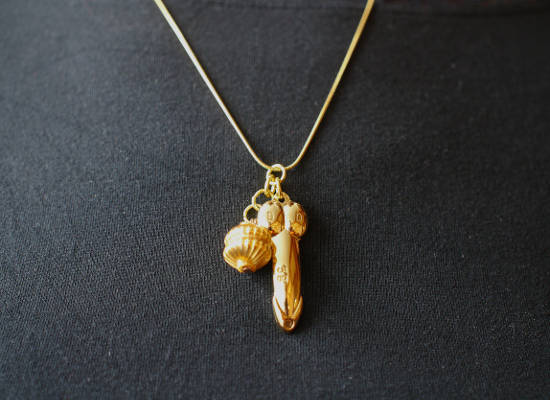 Earrings
Is that a Dangly Bit in your ear or are you just pleased to see me?
At Dangly Bits, flashing your best assets to attract some attention is positively encouraged. These earrings invite both a second glance and a double-take, giving your mates a giggle when they realise what that piece of jewellery actually is. For extra protection, or just to really let everyone know what's on your mind, pair these earrings with a matching Dangly Bits phallic charm necklace.

Dangly Bits earhooks and findings are 14-24k gold-filled or sterling silver.